Character design with AI – does it work?
AI and love…
You know how cookies taste better than they are made "with love"? Well, that's the same with pictures. So after I let NovelAI produce a picture, I take some time to lovingly improve it.
But to be honest, that's not all: Look at the first picture. That's how unpredictable the output of the AI sometimes is": I definitely didn't ask for three girls, but one! Then sometimes the picture is nice, but cut off (2) or from a cute but unusable perspective (3). When a photo is usable, there is still the background that needs to be removed, clothes adjusted (compare the trousers in 4 and 5), hair bands to painted etc. And finally we want to have a nerdy physics T-shirt here that fits to our character! The end results: 6, 7 and 8, all ready for the game!
I have finished two characters (one main, as you can see here, and one side character). There are three more main characters and five more side characters to be done. For the demo, however, I will need only one more of the side characters. Given that I also finished already the script and most backgrounds for the demo, you can look forward to it pretty soon!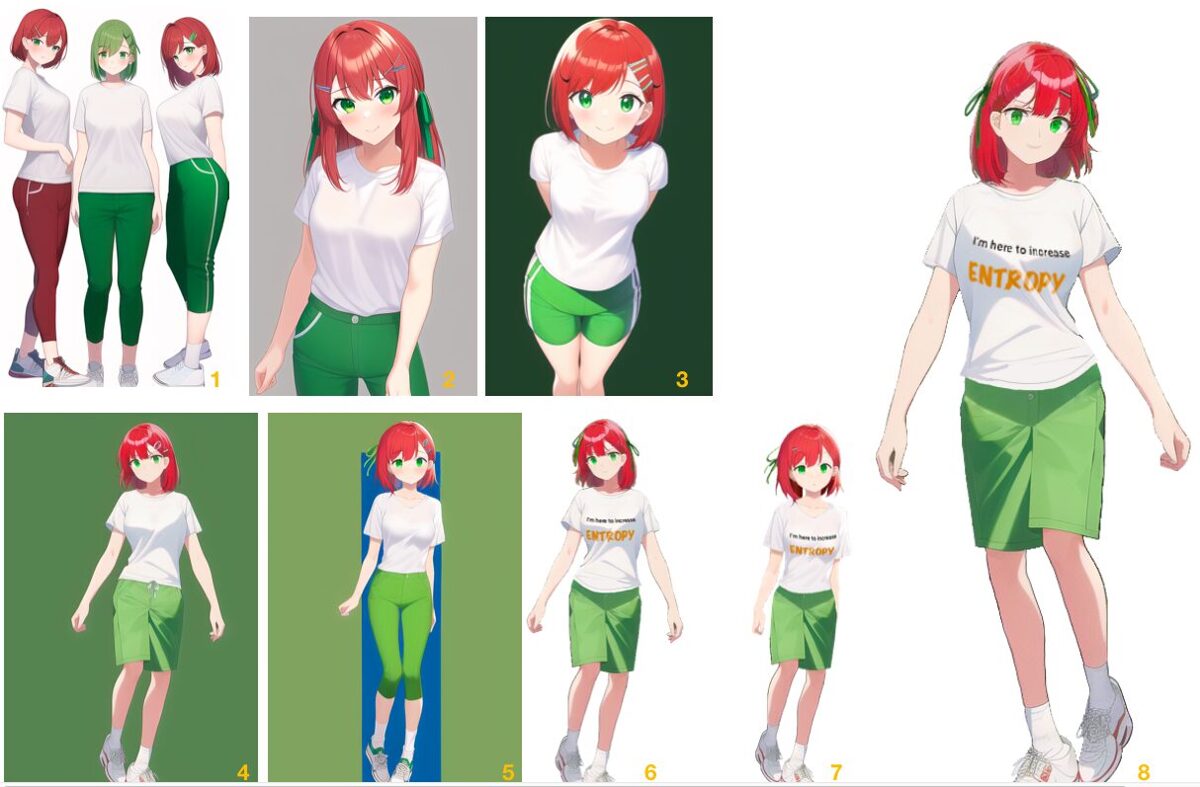 No comments
Leave a reply